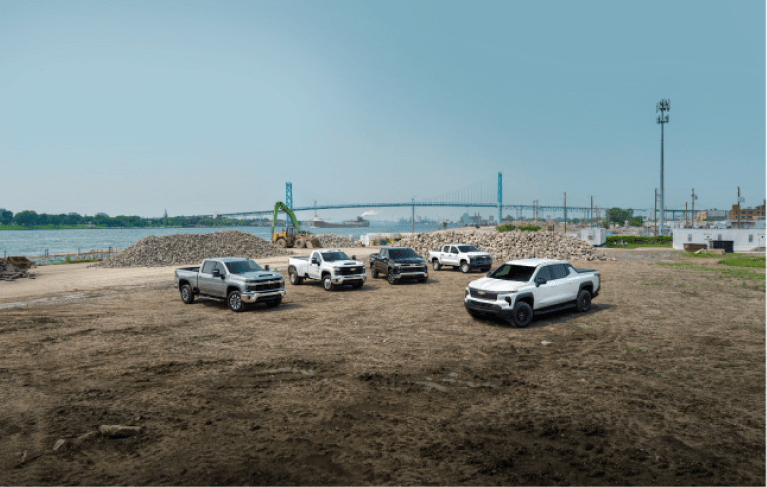 Certified Pre-Owned
Get a pre-owned vehicle that's inspected and warrantied.
Get Approved
Apply online using our quick credit application to get started.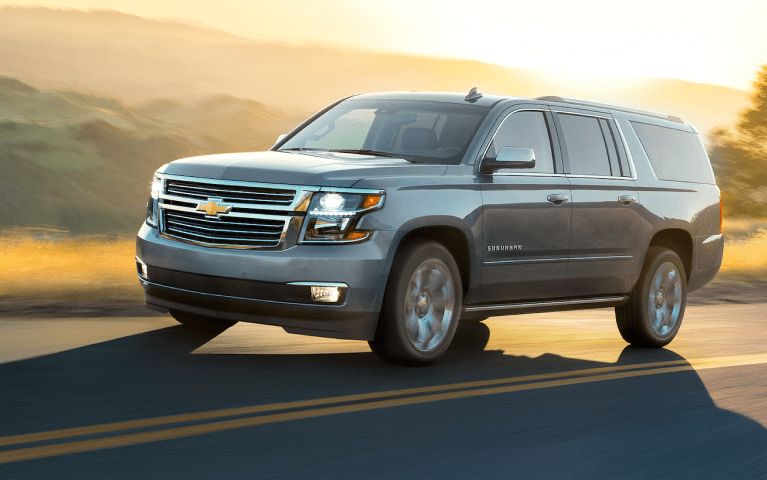 Value Trade-In
Get an online quote from Mauer Main Chevrolet for your pre-owned vehicle.

Welcome to Mauer Main Chevrolet
Your Chevrolet Dealer in The Minneapolis Area
If you've been searching for cars around Anoka, we know you have a lot of choices. Whether you're seeking a new Chevy car or a used Chevy, budget and personal preferences will help in making your final purchase.
At Mauer Main Chevrolet, we've been a proud Chevy dealer for quite a while. Our whole team works to provide you with the best possible experience. We're here to exceed your new and used car dealer expectations, deliver quality service, and make car shopping fun again for our clients!
Located just between Highway 169 and Highway 10, our car dealership in Anoka, MN is here to help you find the perfect vehicle for your needs and budget. Talk to us today to get started!
New and Used Vehicles in Our Anoka Car Dealership
Are you looking for a new or used vehicle near Blaine? Mauer Main Chevrolet is perfect for you!
As one of the leading Chevrolet dealers near Minneapolis, we have a wide selection of new, used, and certified pre-owned vehicles. Whether you want a SUV, car, or truck, everything right here at our Anoka car dealership.
Test drive a vehicle, or speak to one of our experts when you've found a model you like. Once you drive off our dealer lot in Anoka, MN, you'll still be able to count on us to maintain your car with our genuine GM parts and certified service!
Our Chevrolet Dealership Has Your Financing Solutions in MN
Financing a car near Champlin shouldn't be a hassle. At Mauer Main Chevrolet, we promise to provide you a trustworthy car financing program to help make your dream Chevy a reality.
We offer financing possibilities to everyone, even if you are a first-time buyer or you have bad credit. We also offer low-interest financing options for all our customers, which is one of the many reasons why Minneapolis & Anoka drivers love to shop at our Chevrolet dealership. Get started today by filling out our online financing application form!
Buy Your Next Car With Mauer Main Chevrolet in Anoka, MN Today!
We look forward to talking to you and working with you to find the right car for your Brooklyn Park commutes.
Whether you're in Blaine or Coon Rapids, we're geared towards being the Chevy dealer you deserve. Reach out to us with any questions or if you need some guidance on getting started! We strive to be your go-to Chevrolet dealer in Anoka.
Ask A Question
Our Reviews
Front grill of my 2012 CTS was damaged by a shopping cart. I visited the collision center to get an estimate and schedule a repair. GMC discontinued the support for the part. My estimator, Eddie, said his team would scourer their resources to find a used on if necessary. "Too hard" is not in Eddie's vocabulary, he phoned me several days later to report that they found one out west. An appointment was scheduled and the repair was done very professionally. We were concerned considering the age of of the car with a broken grill and missing medallion would be to old to repair. Thank goodness I was wrong.
I have purchased at least 15 to 20 vehicles in the past 40 years. I can honestly say this was one of the best experiences I have ever had buying a vehicle. It began by finding the vehicle I wanted online. I was not sure what to expect when I got to the dealership as we did most of the negotiations over email/texts. It was a pleasant surprise that from Sales to Finance I could not have asked for better people to have handled my deal. I received top KBB trade value on my vehicle along with a fair market price on the vehicle I was wanting to purchase. This was an out of state purchase for me, but I would do it again anytime based on my experience with this dealership. Thanks again Steve S. for all of you work on my deal.
We had excellent customer service,our salesman Dennis was extremely helpful and knowledgeable about the car,everyone we had any dealings with was very friendly not pushy at all, very good car buying experiance
I had a great experience purchasing a used truck from Everett. Alvin was my salesman, and he did a fantastic job. He worked with me online prior to me walking on the lot, and was very straightforward with getting the paper work and deal in order when I arrived in person. I never felt misled or upsold on any part of the deal. If I'm in the market to buy a vehicle in the future, I'm starting with Alvin at Everett. Easily the best dealership that I've worked with. Thanks for your business!
If your in the market, this is your dealership. Ive never had such great things to say about a dealership before. Candice has been over the top great at handling my issues and obstacles of my situation. This is a truly caring and understanding person. I cannot thank you enough for everything Candice!
I want to thank Dave Everett and Sherman Powell for helping me through the purchase process for my new truck. Sherman even came back to the dealership on his day off to work with me. I have traded several times with Everett Chevrolet and have always been satisfied with the courtesy with which I was treated. The staff is well versed on the vehicles and are eager to help the customer understand the vehicle and the buying process. Ed in the service department has helped me with several of my vehicles. He knows the automobiles from top to bottom. And the dealership is really clean!. Thanks again Lynda and Mack Stewart
Everett Chevrolet helped us find the perfect vehicle for our camper. Sherman Powell and Dave Everett treated us with respect. The employees there are very knowledgeable. Ed Jenkins is the best engineer we have ever seen in any dealership. Thanks, too, for keeping the facility so clean. We are headed to the NC outer banks right on time!!!
Samantha in service is a great asset to your company..great personality and knowledge..give her a raise
I would like to personally say Casey at Everett Chevy in Hickory is definitely your salesman to shop with, from the start Casey made me feel comfortable with my buying experience keeping my needs in mind in what I was looking for in a vehicle. He has a great personality and knowledge of cars and the market. Since most people don't like going to dealerships since they feel like they get played or scammed I felt very comfortable shopping here no gimmicks straight to the point he made you feel like he was getting this car personally for you with no tricks. Also I recommend taking a ride in the golf cart for a tour of the lot he will definitely make you enjoy your visit to Everett, I definitely will be buying my future vehicles through him. Anyone that comes up here personally ask for Casey B you won't be disappointed Thanks again!
I needed a truck for work. Alvin was our sales rep. I really didn't want another payment or to purchase a truck and was willing to settle on a vehicle just to get the job done. Alvin was extremely patient, and encouraged us to look for something I would enjoy driving. After a few days of test driving different vehicles. We found one we really liked. Shortly after purchasing the vehicle my check engine light came on. I reached out to Alvin about what to do to get it corrected. Alvin went the extra mile post sale to make sure my truck would be repaired. Most salesmen leave any problems post sale at the dealership door. If you are looking for a vehicle, I would highly recommend going to see Alvin at Everett. Without the assistance from him, it would be just any other dealership.
Bought a 2019 Chevrolet Colorado from Everett Chevrolet this past weekend and the service was excellent. JC and Charlie were both extremely professional as salesmen and were patient with what I was looking for and helpful in trying to find the right truck in my price range. Got a very fair deal on my trade. Expect to use them again in the future.
I had been looking for a low mileage 203 Ford Explorer with the tow package for many months and May due diligence led me to Everett. . My salesperson Tip Williams and Business Liaison Jesus Jimenez were both professional and good folks. I am a Steven Covey 7 habits discipline and thes efolks went the extra i mile to Create a win-win result. They even slivered my Explorer from Hickory to my home in Davidson., NC at no extra cost.
Recently went and picked out a vechicle and did credit application and was approved. Had down payment covered and went home to retrieve a document needed for loan. Was contacted by salesman on way back to dealer that i needed to bring him 500 dollars or he was sending the vehicle to another lot. Could not understand why they would sell a car i had already agreed to purchase. The vehicle had just came in and was not clean or been through shop. Not a good way to treat customers. This would have been my 2nd purchase from them. No way to treat customers.
Jesus was extremely kind and answered me even on a Sunday with questions about my new car. He's an honest guy and we were grateful to purchase a car from him!
Recently we purchased a 2021 GMC Sierra from Everett Chevrolet. We had a great experience with our purchase. Our salesman Jesus Jimenez was very friendly and courteous. We appreciated him showing us the features of the vehicle and answering the questions we had.
My wife and I worked with Jesus to purchase a 2017 X5 Cadillac. We found him to be courteous and very Knowledgeable about the product he Was selling and he was able to get the Price we desired.We would highly recommend EverettandJesus Jimenez.
I enjoyed working with Jesus Jimenez, very friendly and courteous, in fact everyone was, Jesus worked hard in helping me get the car that i wanted.
Kris Horan and the service department are top notch!! They always take excellent care of me and my vehicle. Complimentary sanitization during this time was the cherry on top!! I highly recommend Everett Chevrolet!
Jesus did a wonderful job helping us get our 2018 GMC Terrain SLT. We bought the car at a great price and we are very pleased with our purchase and experience at Everett.
Every one at Everett Chevrolet was extremely friendly and courteous. They went well out of their way by making me feel comfortable and well taken care of. Extremely knowledgeable I felt like I left knowing absolutely everything about the Sierra that I purchased. I would absolutely recommend and also Purchase again from Everett Chevrolet, GMC, and Buick.
We just purchased a Silverado and had a great experience. Garry Greene went out of his way to be sure our needs were met. Thank you!
Such a wonderful place to buy a car, and wonderful people to help you with your decision on such an important purchase! Kevin had so much patience and understanding!
I highly recommend Everett Chevrolet! I bought my Cadillac ATS from them recently without any hassles or issues! Everything was easy from beginning to end. I also had my sons vehicle serviced and they had his timing belt changed and car back in the road within a day! They are the best all the way around!!
We were on our way to Florida to watch our grandson play in the Blue-Grey Football game, but started having trouble with our 2002 Tahoe about 75 miles from home. I knew where Everett Chevrolet was, so we zipped off at the exit and headed straight there. Dillon was first smile we saw when we pulled in. He was beyond helpful in getting us into a new Tahoe and on our way. He is such a respectful young man with a great personality. He knew his stuff and helped us with all the new bells and whistles on the vehicle. We got a great deal and help every step of the way. We have Dillon's cell number and still call him with questions. He never minds that these two old people still call him. Would definitely recommend him to anyone needing a vehicle. He is awesome.
Rusty worked with me tirelessly. He went back n fourth trying to make the numbers work for me. It really felt like he was working on my behalf. Although I found a tad better deal at another dealership I could not deny his relentless attention to trying to make the numbers work and to make me happy. Oh yea it also helped that I love the extended bumper to bumper warranty that came with the certified vehicle I brought. And to top it off when it was time to take a test drive we could not find the car only to realize it was right out front sitting just outside the showroom like it just came off the truck. I mean it was so clean and shining I could not believe it was my vehicle, talk about feeling important. Lastly the staff took their time walking us through all the features on the Chevy Volt and the car drives like a dream. I live in Charleston S.C this is my 3rd Chevy Volt purchase but my first from Everette and it was well worth the almost 4 hour dive. I fully recommend Rusty and the staff for your next vehicle purchase. I know I'll be back in a couple of years for a trade. Thanks Everett Chevy.
Get Directions To Our Dealership